Data migration
Data migration is the complex process of transferring internal data from one system to another.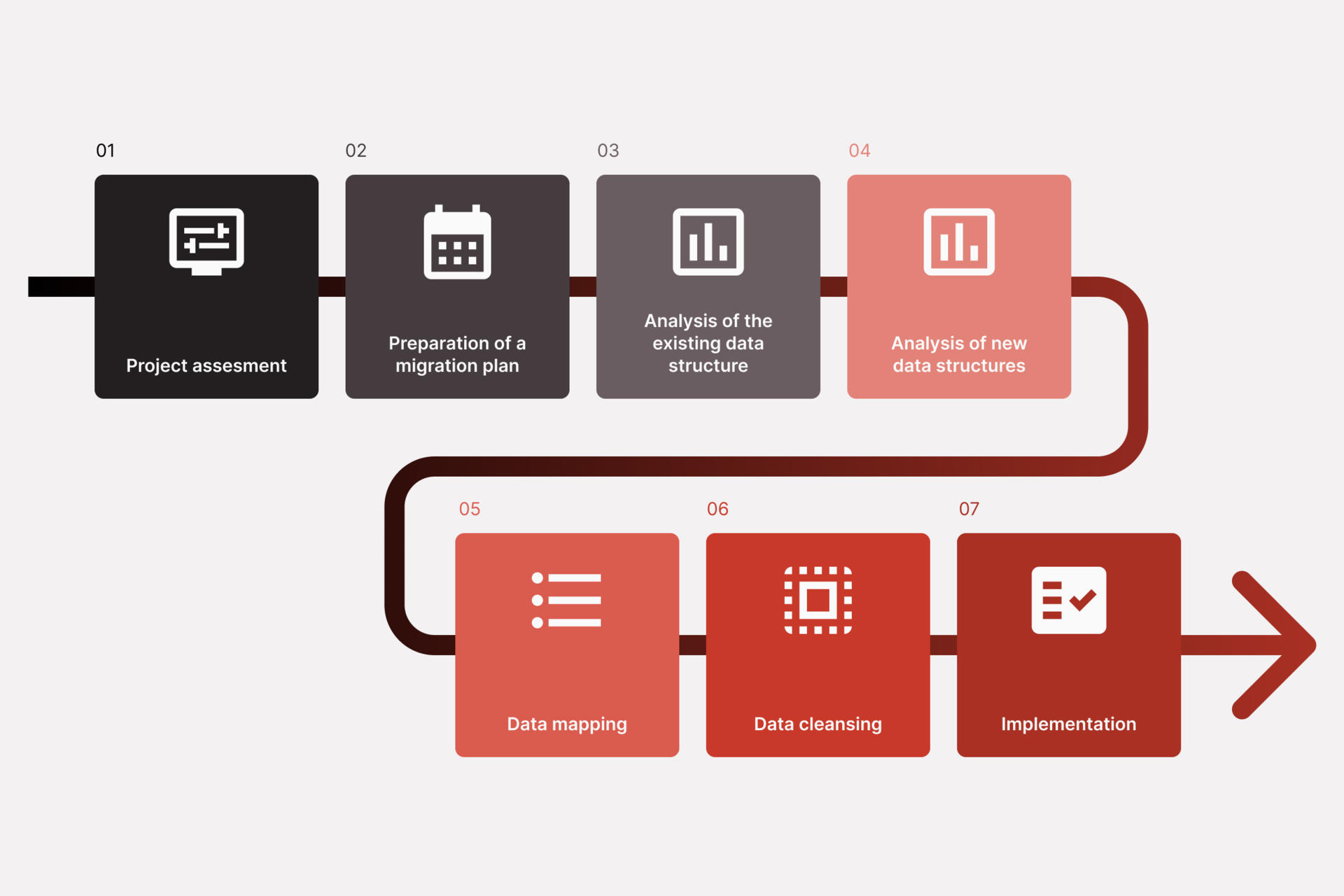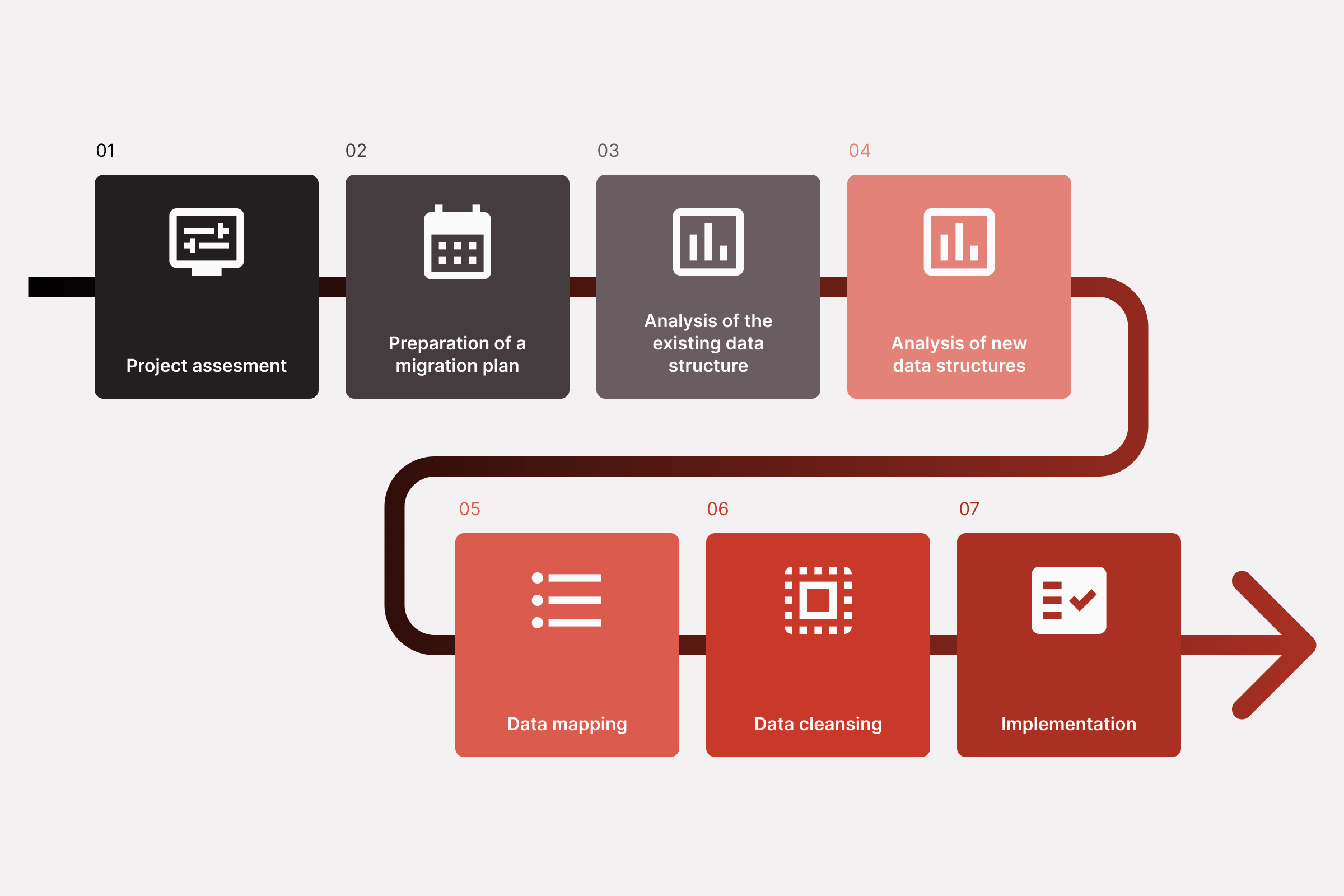 This requires adequate support in order to help you easily modernize your business while retaining valuable data in a new environment.
Whether you need to implement a new ERP system, business applications, data consolidation or database transition, we can support you with our experience and knowledge of business processes, databases, ETL procedures, different tools and frameworks for data migration.
You can entrust your migration project to the hands of our top engineers, who have over 30 years of experience in successful migration projects in various industries and IT environments.